FULL GLUE
Una adherencia perfecta gracias a un adhesivo que cubre la totalidad de la superficie del cristal.

CASE FRIENDLY
Compatibilidad con todas las fundas.

FACILIDAD
Incorpora un aplicador para permitir una colocación fácil e instantánea.

PRECISIÓN
Una sensibilidad táctil a prueba de fallos: se acabó tener que dar golpecitos para escribir un mensaje; Tiger + es preciso y eficaz

DURABILIDAD
Un cristal ultrarresistente que durará toda la vida de tu teléfono, garantizado de por vida.

GARANTÍA
Garantía de por vida y SAV. La calidad a prueba de fallos

Por estas razones, garantizamos esta funda de por vida.
Visita la página  «MY WARRANTY» para obtener más información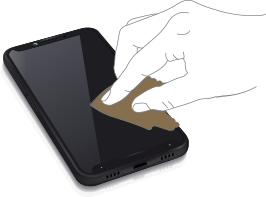 STEP 1 : CLEAN THE SCREEN
Clean the screen with the wet cloth and wipe with the dry cloth provided.
STEP 2 : CAREFULLY REMOVE
Carefully remove the dust with the adhesive provided.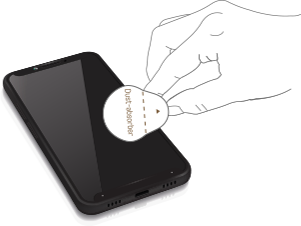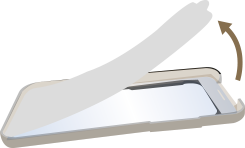 STEP 3 : REMOVE THE PROTECTION PLATE
Remove the protection plate.
STEP 4 : APPLY AROUND THE PHONE SCREEN
Place the applicator around the phone screen to apply the tempered glass.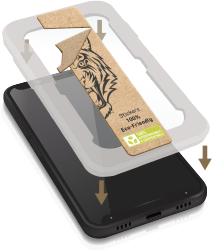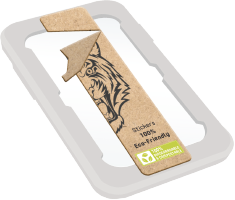 STEP 5 : PRESS THE GLASS
Press the glass with your finger from top to bottom in its center then from left to right to fix it.
STEP 6 : REMOVE THE WHITE GUIDE
Carefully remove the white guide then the applicator, while maintaining the pressure on the glass.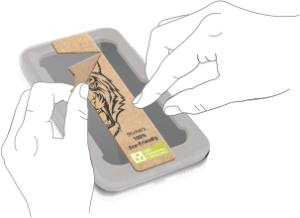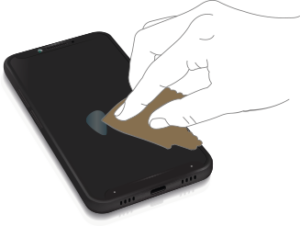 STEP 7 : REMOVE REMAINING BUBBLES
To remove remaining bubbles, use the dry wipe to sweep them towards the outside.