Pantalla 100 % cubierta.
... Pantalla 100 % protegida en los bordes.

FACILIDAD
Incorpora un aplicador para permitir una colocación fácil e instantánea.

PRECISIÓN
Alta sensibilidad para una perfecta entrega del gesto táctil
A protection for your curved screen easy to install

STEP 1 : INSTALL YOUR PHONE
(Without protective case)
STEP 2 : CAREFULLY REMOVE
Carefully remove the dust with the adhesive provided.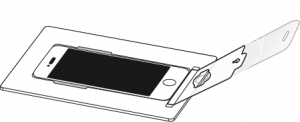 STEP 3 : REMOVE THE PROTECTION PLATE
Remove the protection plate.
STEP 4 : APPLY AROUND THE PHONE SCREEN
Place the applicator around the phone screen to apply the tempered glass.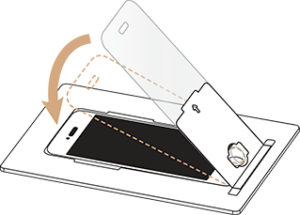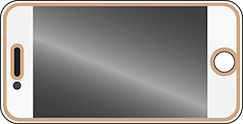 STEP 5 : PRESS THE GLASS
Press the glass with your finger from top to bottom in its center then from left to right to fix it.
STEP 6 : REMOVE THE WHITE GUIDE
Carefully remove the white guide then the applicator, while maintaining the pressure on the glass.